Had a phone call the other day from a guy I do electrical jobs for.
He said a guy he drank with was trying to shift some old cars from his drive so he could get a valuation on his property.
He mentioned he had a couple of old peugeots and my ears pricked up. I asked him to let me know what he had and I was hoping for a 205 1FM
Anyway, my mate said he would pop round and report back his findings. He rang me the next day and told me he had a 505 and a 309. He said the 309 was a GTi and in a bit of state but suggested I went over and took a proper look as he was none the wiser.
Well I was pleasantly surprised when I arrived. Although filthy, the car was very straight. A couple of small blemishes and a little bit of rust around the top of the windscreen. It had been parked up for over 2 years in the same spot and not MOT'd since 2006.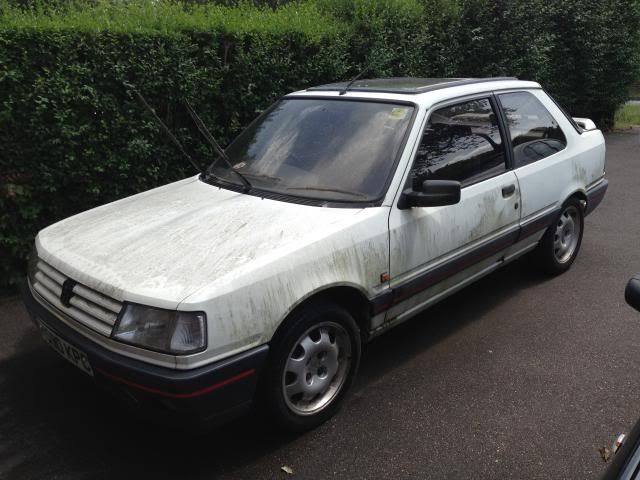 I asked about the history and the chap said his son owned it and I had best speak to him on the phone. The son is a peugeot mechanic at robins and day peugeot in walton on thames. He bought the car new in 1991 and he's had it ever since. It has a loads of history and as you expect all OE peugeot parts used. He said the boot is full of spare parts including a spoiler in its original GTI16 box. I asked him if the car would start and said the fuel pipes need replacing but "since the engine was rebuilt by Richard Longman in 2000 it should be fine", pardon I said Richard Longman??? "yeah its a rebuilt Mi16 under the bonnet hasn't my dad shown you? i've got the paper too if you want it." I was certainly interested in it now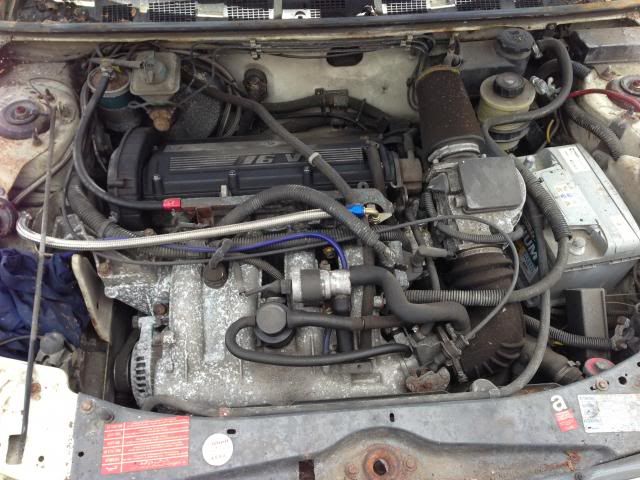 So the long and the short of it is I paid him £650 for a 1 owner from new, rebuilt Longman Mi16, with 97k on the clock. She's certainly not a minter (yet) but its a good shell with some great history. Once back at home I went to task with the pressure washer and was pleasantly surprised how the bodywork came up. I was melting by this point and it was beer o'clock. Its missing a few internal parts so if anyone has any 309 parts let me know.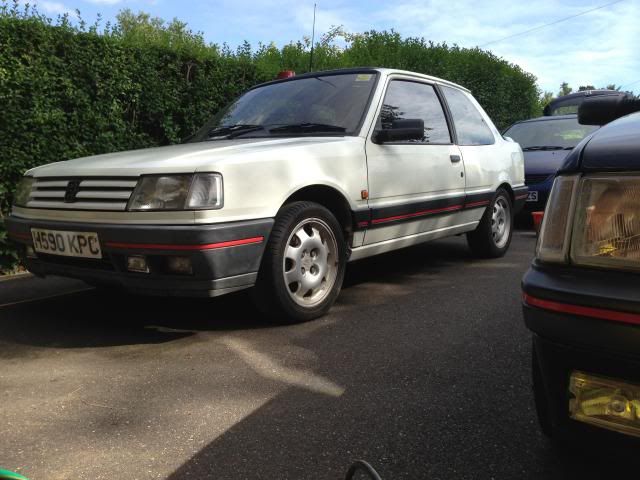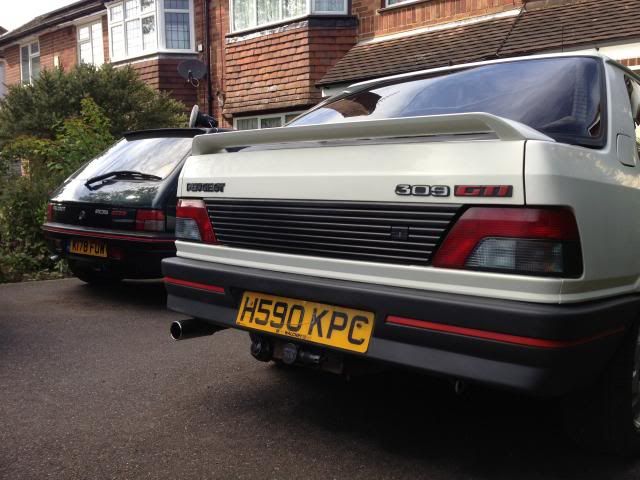 Jobs to do include a full service, replace the fuel lines. New tyres all round, new badges and reg plates and sort out the internal parts. Then MOT and see what happens!